(972) 218-0271
(972) 218-0271
is an Unknown Caller
We have no other information about this number.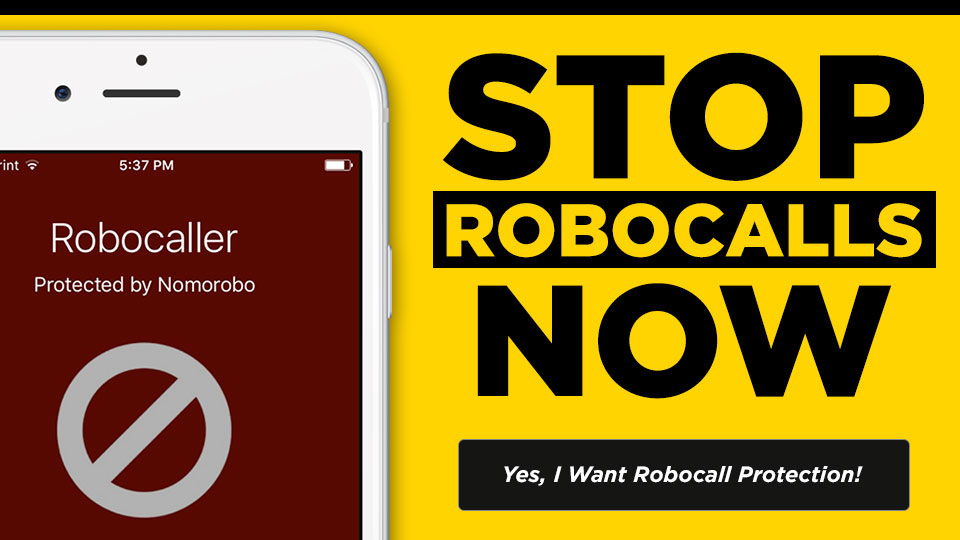 Just last week, 8,280 people got Nomorobo protection!
---

Absolutely great!
—
Dick C

,
Nov 29th, 10:07am

I have had it for a long time and I can't tell that it's done anything. I still get up to ten robocalls a day.
—
Walt H

,
Nov 29th, 10:27am

Good, but still too many calls come thru to my home phone. And during election season its overwhelming. You have to tighten up/expand your blocking filters.
—
Allen G

,
Nov 29th, 10:44am

Thank you for giving peace and quiet, especially at dinner time and first thing inthe morning.
—
Stefan

,
Nov 29th, 12:06pm


It works! It's terrific!!!
—
J H

,
Nov 29th, 1:53pm

Finally a tool to fight back. It feels good. Keep up the great work.
—
Paul

,
Nov 29th, 2:49pm

Fabulous- you made our dinner time a pleasure with no soliciting calls. Thank you
—
Janet S

,
Nov 29th, 3:16pm

What a great job Nomorobo does in blocking those annoying robo calls. I especially noticed when elections were coming up. Thanks, Nomorobo!!
—
Barbara

,
Nov 29th, 4:04pm